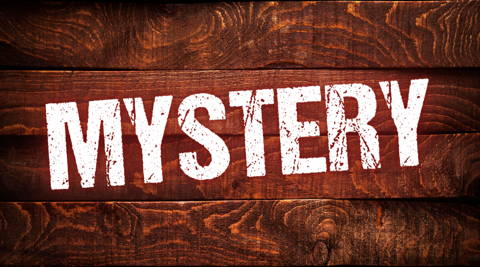 MYSTERY, MAYHEM, AND MURDER...
FROM RCMP OFFICERS WHO WORK BY THE BOOK
TO INVESTIGATORS WHO WORK OFF THE GRID
TO NUNS WHO SLEUTH ON THE SIDE
OPP MYSTERY OFFERS KILLER READS...
A SGT. WINDFLOWER MYSTERY — BOOK 10
Welcome back to Sgt. Windflower Mysteries, where there's always something good cooking and another seat at the table. Sgt. Windflower is on a special assignment in St. John's and adjusting to life in the big city. He is navigating traffic, a difficult boss at work and what seems like an epidemic of missing girls. He becomes more interested when he discovers that one of the girls is from Grand Bank. Then a girl approaches his RCMP van one night and he is pulled into the underlife of the capital city.
Safe Harbour is a twirling, swirling mystery in the foggy streets of one of the oldest cities in North America. There are outlaw biker gangs and overwhelmed local police officers, who need the sharp eye and keen mind of Sgt. Windflower to help them cut through the haze and find the answers to the riddle of the missing teenagers hiding in plain sight of the authorities. A story of a man and his family growing up together with plenty of good food, old and new friends. Share the joy and heartbreak of living so close to the Atlantic Ocean.
As the timid travel editor of the Ottawa Daily Advocate, Bliss Browning has few friends, a failed marriage and a pathological fear of adventure. His sole claim to fame is his vast knowledge of the late opera diva Maria Callas. When someone purporting to be Callas contacts him from beyond the grave with an astonishing proposition, Bliss's humdrum world is turned upside down. Travelling to Greece at the urging of the ghostly presence, he embarks on a most unusual journey, but what he discovers could be the key to his own salvation in this hilarious and hopeful modern-day fable.
DEBUT SERIES!
THE SISTER MAGGIE MYSTERY SERIES BOOK 1
"Sister Maggie is my favourite kind of mystery heroine: smart, strong, with an impeccable moral compass. With an intricate, suspenseful plot, Devoted to Murder delivers a terrific read!" ~ USA Today Bestseller, Vanessa Kelly
Sister Maggie Donovan knows murder…
Sister Maggie Donovan is heading home to Brooklyn to visit family and friends and have a relaxing summer vacation. But just before her departure, she learns of the mysterious disappearance of Marcy Holmes, a young woman she once taught in the small town of Maeville, Illinois. It's a tragedy that reminds Sister Maggie of her own twin sister Catie, who went missing from an amusement park when they were thirteen years old.
Back home in Brooklyn, Sister Maggie finds herself embroiled in her goddaughter Ellie's relationship drama. Mediating between Ellie and her parents, Sister Maggie is determined to get the facts behind Ellie's break-up with her fiancé, an undercover cop, and her whirlwind elopement with a guy she met on a recent cruise.
When Sister Maggie begins having psychic visions about Marcy and Catie she wonders if they're a message about the past or a warning about the future? And if so, how can Sister Maggie keep another tragedy from happening again?
THE SISTER MAGGIE MYSTERY SERIES BOOK 2
Sister Maggie Donovan knows murder…
Can Sister Maggie solve a murder where the only witness is an orangutan?
When Sister Maggie and Sister Mary Felicia befriend an orangutan named Leo at the Indiana State Zoo they're drawn into the investigation of the murder of Leo's long-time zookeeper Sam Browning. Leo, the only witness to the brutal, gang-style shooting, might hold the key to the killer, but how can Sister Maggie get to the truth?
Meanwhile, Sister Maggie continues to have psychic visions of her twin sister Catie, who disappeared more than fifty years ago. But will these haunting new dreams bring Sister Maggie closer to the truth about Catie?
The truth shall set you free, but lies can lead to murder.
A KRIS REDNER MYSTERY — BOOK 1
The corruption trial of a disgraced former Conservative cabinet minister opens the door to a secret world of espionage and ruthless political double-dealing in Spiked. With the police hampered at every turn, it is up to crime columnist Kris Redner to solve the mysterious death of a Chinese embassy employee, and the just-as-mysterious downfall of a once rising star in the Conservative government. Randall Denley's latest Kris Redner mystery is sure to please any fan of courtroom drama or political intrigue.
A KRIS REDNER MYSTERY — BOOK 2
Two grisly murders. A decades-old secret. A friendship tested by fear and revelation. There is some serious payback coming in the latest Kris Redner mystery. When they were 16, Kris Redner and Tracey Lamb thought they'd be best friends forever. One terrible incident shattered that dream, forcing Kris to flee the Ottawa Valley village of Madawaska Mills. Twenty-five years later, with two unsolved killings haunting the village, Tracey pleads for the Ottawa journalist's help. Kris can't say no to her old friend, even though she fears the truth will bubble up like swamp gas, to reveal her darkest secret.
PRAISE FOR THE KRIS REDNER MYSTERIES
Denley's clean, crisp writing never takes priority over the pace of the plot, which drives along as smoothly as the SUVs favoured by the town's better class. The plot twists and turns like upstate New York's mountain roads. — Ottawa Citizen
Bottom line. I enjoyed One Dead Sister. There are a lot of popular female sleuths out there and Kris Redner deserves to have a place among them. The trick to any good mystery is to create suspense, keep the reader guessing, and Denley does that to a tee. — Ottawa Sun
Denley has many fans in the Ottawa area, but One Dead Sister deserves a wider audience. — National Post
Spiked is an engrossing political thriller and crime story, well-paced and populated by convincing characters. The dialogue is crisp, and the atmosphere believable, informed by years of experience in the Ottawa scene. — Ottawa Review of Books
A SGT. WINDFLOWER MYSTERY — BOOK 7
Darkest Before The Dawn is the latest adventure in the Sgt. Winston Windflower mystery series, the popular Maritime tales about a Mountie who finds himself with a new family and a new life in tiny Grand Bank, Newfoundland. Ghosts, mysterious deaths, and a new, perplexing character confront Windflower, Tizzard and the other police officers in Grand Bank as they unearth secrets that have been lying hidden in the sleepy hamlet for decades. A fast-moving mystery, Darkest Before The Dawn is also a story of love, loss and learning how to grow old gracefully; a tale of family, community and looking after each other, of not giving up hope, just before the dawn.
A SGT. WINDFLOWER MYSTERY — BOOK 8
Sergeant Winston Windflower and his trusty crew at the Grand Bank detachment of the Royal Canadian Mounted Police have more than a few mysteries on their hands. Windflower suspects that the three cases—a homicide, a near-homicide and a fire on Coronation Street—are somehow connected, but how is proving difficult to determine, especially now that he must battle his unusually cranky mood, the never-ending winter that has gripped the coastal region of Newfoundland and his new, power-hungry boss.
In Fire, Fog and Water, Bony Blythe Award winner Mike Martin is true to form, retaining the light crime genre for which he is known while delving into the most perplexing social issues of our time, including mental health, addictions and workplace harassment. Windflower must not only solve the drug-and-death crimes that threaten the otherwise tranquil lives of Grand Bank's residents, he must resolve his own internal conflicts before they consume him as surely as the blaze that engulfed the house on Coronation Street.
"It's like going home each time I read about Sgt. Winston Windflower, his family, and his fellow officers in Grand Bank, Newfoundland. I enjoy these stories that contain a little mystery and at the same time a cozy feel to the life and times of this good man, Sgt. Winston Windflower."
— Online Book Review, 4 out of 4 Stars
"Readers interested in a small-town setting and a whodunit that is satisfyingly complex and thought-provoking will find Darkest Before the Dawn excels at creating a realistic atmosphere that keeps the story fast-paced and involving. Darkest Before the Dawn is highly recommended for murder mystery readers who like their stories as filled with life as with death." — Diane Donovan, Senior Reviewer, Midwest Book Review
"Be prepared to be charmed by Windflower, a food-loving sergeant who could possibly be Canada's most polite Mountie."
— Halifax Chronicle-Journal
A SGT. WINDFLOWER MYSTERY — BOOK 9
Sgt. Windflower is back, untangling another swirling mystery, this one bringing the meth crisis and biker gangs to the quiet Newfoundland town of Grand Bank, feeling the sting of their deadly tentacles reaching all the way from the United States. He's working with his familiar crew of RCMP characters — but wait, are some of the faces changing? There are new challenges for Jones, an unknown side of Smithson reveals itself, and what ever happened to Tizzard? In the midst of putting the pieces of the puzzle together, Windflower and his beloved Sheila also find themselves navigating sorrows and surprises on the family front. As always, there's still great food and even better friends in the beautiful and often fog-filled community of Grand Bank. Come back to Newfoundland and Labrador for A Perfect Storm, another excellent Windflower adventure.
Winner of the 2019 Bony Blithe Award
for Best Light Mystery of the Year
"One of the best new mysteries to read over the holidays."
— Toronto Star
"Be prepared to be charmed by Windflower, a food-loving sergeant who could possibly be Canada's most polite Mountie."
— Halifax Chronicle Herald
"Readers seeking a fine story steeped in psychological inspection will relish both the character of Mountie Windflower and his ability to navigate the murky waters of self, community, and home."
— Midwest Book Review
A SGT. WINDFLOWER MYSTERY
CHRISTMAS EDITION
From the author of the award-winning Sgt. Windflower Mysteries comes "Christmas in Newfoundland: Memories and Mysteries," a welcome addition to the Sgt. Windflower family of books.
Christmas in Newfoundland is a special time. In the depths of long winter nights memories are made and stories are told. Of Christmas by candlelight and horse and buggy rides to church. Of shopping on Water Street in St. John's before malls and the Internet.
In later years, Sgt. Windflower came to work and then to stay in the quiet town of Grand Bank by the Atlantic Ocean where the salt air froze in the wind and the Mounties were welcomed to warm themselves by every fire.
Come and warm yourself by the fire and hear their stories. Some memories and some mysteries. Enjoy some holiday time with Sgt. Windflower and all the familiar characters that you'd come to know and love. Good food, good friends and always another chair at the table.
A JAKE LYDON MYSTERY — BOOK 1
Meet Jake Lydon – a different kind of sleuth (and not in a good way). The paunchy, long-haired, Hawaiian shirt-wearing, foul-mouthed, chain-smoking, near-alcoholic, semi-reclusive retiree has a different take on just about everything. He also has a simple life plan: six months at his northern Hovel-by-the-Lake in cottage country and six months in the Caribbean as he "plays out the string" deeply committed to doing one of the few things he's very good at. Nothing. But the mysterious death of a former boss changes everything. Helped by his homicide detective daughter, his laconic neighbor and drinking buddy, and a young computer hacking genius, Jake sets off on a wild quest to find the who, how, and why behind his ex-employer's murder. Featuring near-fatal disasters in San Francisco, Toronto, Boston, and points in between, Jake's search for answers uncovers even more sinister forces at work on the Internet than the ones you already know about. Forces intent on manipulating our everyday life, stealing billions and killing at will. Forces intent on seeing the technophobic Jake Lydon fully connecdead.
A JAKE LYDON MYSTERY — BOOK 2
Jake Lydon is back! And looking forward to a relaxing winter in the tropics after the summer "shi*tstorm" chronicled in Connecdead. But the part-time detective and full-time slacker's dream of endless beer and beach is shattered by the grisly murder of a friend and fellow expatriate. Was it a simple robbery gone horrifically wrong or something more? Something that points the finger at one of Jake's motley crew of drinking buddies as the killer?
As with pretty well everything else in his middle-age, Jake doesn't have a friggin' clue. And neither does Arturo "Arty" Diaz, the region's top cop, who reluctantly takes Jake on as his unofficial deputy.
Together, the improbable duo digs deeper, throwing out all the "possible" scenarios to get to the "likely" ones.
And together they discover that the mostly likely solution lies with a vicious criminal enterprise exploiting the lives of the most vulnerable on their Caribbean island. Ultimately, they find their case hangs on the deadly blade of a machete.
Untrustworthy praise for Jake Lydon:
"Without question, Jake Lydon is the most appealing paunchy, long-haired, Hawaiian shirt-wearing, foul-mouthed, chain-smoking, near-alcoholic, anti-social, diabetic,
semi-reclusive retiree detective in crime literature today….Certainly Top Five." — Possibly a famous guy who didn't read the book
A JAKE LYDON MYSTERY BOOK 3
In Bushwhacked, the 3rd Jake Lydon mystery, we find our "hero" looking forward to a laid-back summer after a sh*tstorm of a winter in the Caribbean, (as chronicled in Machete). His dream of a little gardening and a lot of over-refreshment around his hovel-by-the-lake in cottage country is shattered by a ruthless developer intent of seizing Jake's prime real estate and hundreds of acres around him.
To no one's surprise, Jake holds out, incurring the wrath of the entire community (except Carl, his laconic neighbour). As Jake digs into the shady motivations of all the players involved, he must face escalating acts of vandalism that turn to violence and, finally, attempted murder.
And then there's that pesky matter of two dead politicians – one opposed and one supporting Edgewater Estates. Were their deaths accidental as the police concluded? Or were they bushwhacked?
Jake has only one option: to put that beer down and figure it all out before things get even uglier.
Irreverent, outrageous, and funny as hell, Bushwhacked is squarely aimed at a boomer audience that just may want a change from a steady diet of grim noir detective novels.
WARNING – Contains a surprising number of potty-mouth words.
Free shipping ion orders over $50 in Canada
In Ottawa area on orders over $50